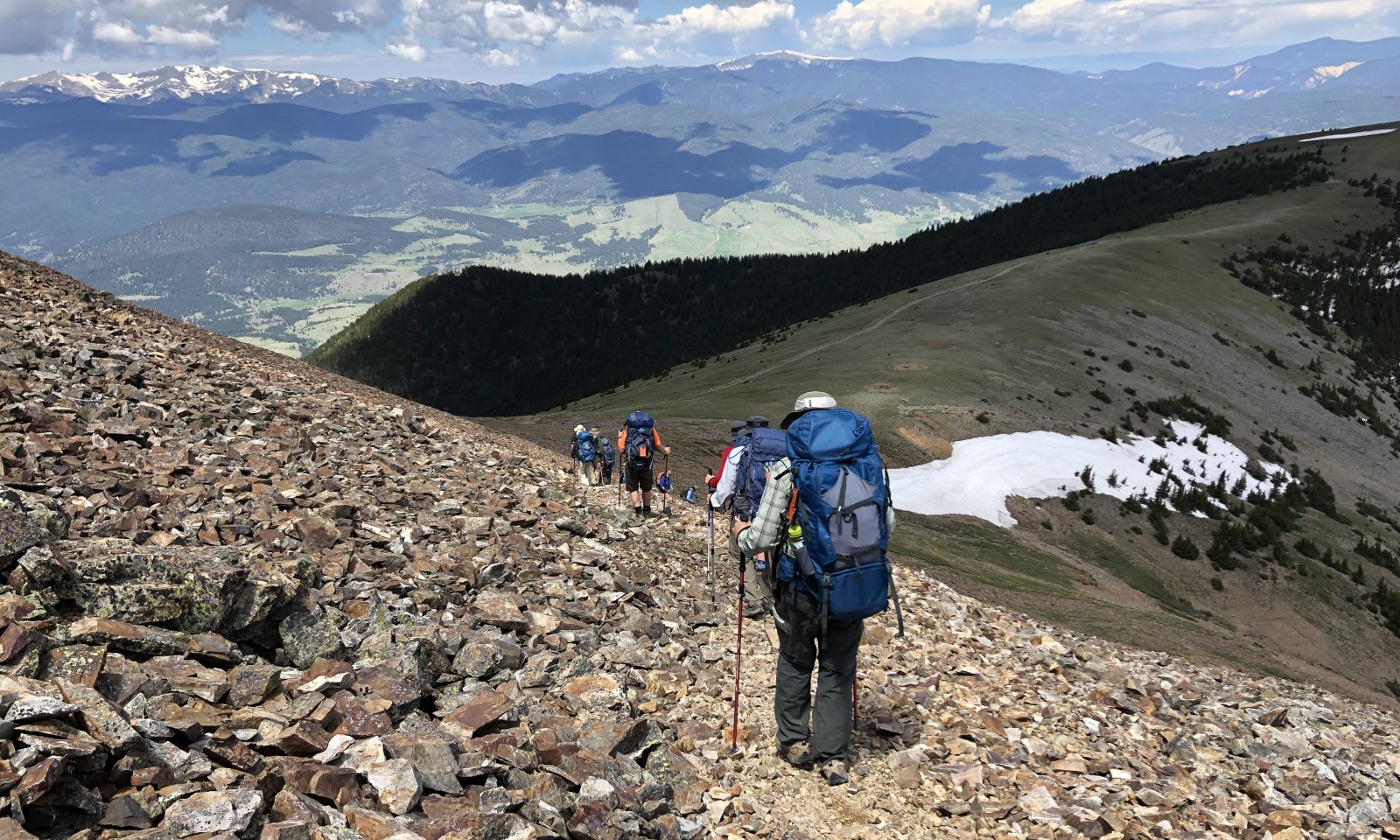 This past summer, I got to do something not many other dads get to do. It's a pinnacle adventure for any Scout; almost a rite of passage. We spent two weeks in New Mexico, ten of which in the backcountry of Philmont Scout Ranch. Located in Cimarron, New Mexico, Philmont is 140,171 acres, or about 220 square miles. There are 315 miles of trails, 35 staffed backcountry camps and 770 campsites. Over 22,000 Scouts and Leaders are expected to go on 12-day treks this summer. The only documented Tyrannosaurus rex track in the world was discovered within the camp's boundaries in 1993 in North Ponil Canyon by the Anasazi Trail Camp. It was formally identified in 1994.
We went on this amazing trip with a few others from our Troop. It was a great group of Scouts and Leaders. We all got along and had a genuinely fun time. Our trek stretched 105 miles including side hikes and general getting-from-here-to-there jaunts. We were at elevations from 6500′ to 12,441′. The views were breathtaking at the summits.
This trip tested us in many ways. The 120° temps in the canyons during the day that dip into the high-30s at night were relentless. The steep climbs up long switchbacks were brutally hot and tiring. I had to dig deep on a few occasions; one 15-mile day in particular got the best of me.
I want to go back to Philmont,
I want to go back to Philmont
Where the old Rayado flows,
Where the rain come a seepin'
In the tent where you're a sleepin'
And the waters say hello
I want to wake up in the morning
With my socks all wringing wet,
For it brings back fondest memories,
That a Ranger can't forget.
I want to hike once more the canyon floor
From Scribblins to Old Camp,
With my pack sack a-creakin',
And my back with sweat a-reekin',
And my legs begin to cramp.
I want to hike again with such great men
As made those famous treks,
From Beaubien to Porky
And from Cito to Car-Max
Peak of Mt. Baldy, 12,441′

FINISHED!