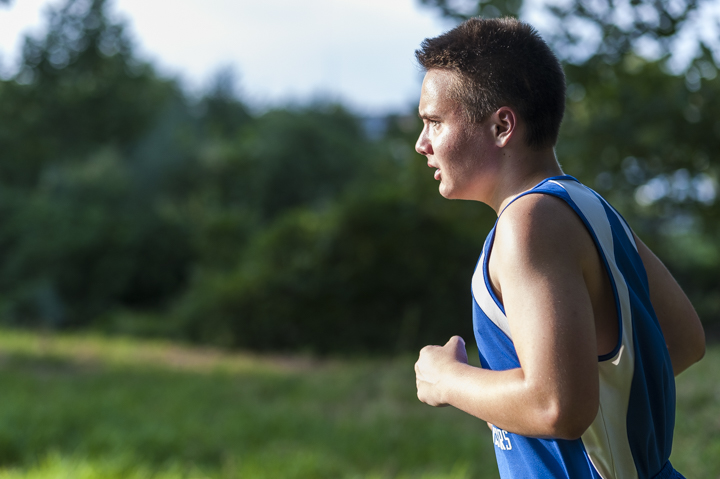 We encourage our boys to try new things. We are very active in Scouting, and it certainly offers a lot for them. There is also something to be said about being part of a high-school sports team. It teaches a lot of valuable character building skills that go nicely with the great things they learn through Scouting. This year, we encouraged Caydn to do cross-country.
Caydn loves to be on his X-box. He's pretty good at his games, but definitely spends too much time on it. So we thought that a sport like XC would be good for him. It would give him a chance to meet new people, and feel good about accomplishments outside of X-box rankings. It also allows him to compete against himself.
I can't tell you how proud of him I am. He wasn't too excited about doing it, but he didn't complain. He never gave a fuss about going to practices or meets. He showed up, did his best, and never complained. He never finished in the top echelon, but he never quit running. He never stopped to walk, he just kept running. I was beaming with pride every time I got to see him at a meet. Even though he was usually last, I was so proud to watch him keep running all the way to the finish. Even his teammates cheered him on as he ran the final 100 meters.
I admire his attitude. He's growing into such an incredible young man. He's becoming the voice of reason when brotherly spats happen. I am excited to see where his attitude and character take him. I love this guy immensely!